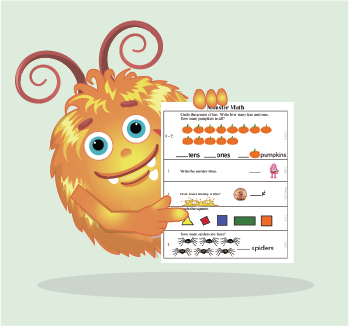 October is here. To celebrate, we took three of our Simple Solutions Standards-Based Math sample pages and gave them a Monster Math makeover. Each lesson in the Simple Solutions Standards-Based Mathematics workbooks aligns with standards for Mathematics. These standards identify key ideas, understandings, and skills, and emphasize deep learning of mathematics concepts in each grade level. Long-term retention is the goal of daily-distributed practice provided by the Simple Solutions Approach.
Monster Math Downloads
Monster Story Starters
Your class can continue the monster fun with these journal prompts. These story starters were created to match our Summer Solutions journals. They are so cute, you can use them in your classroom as well!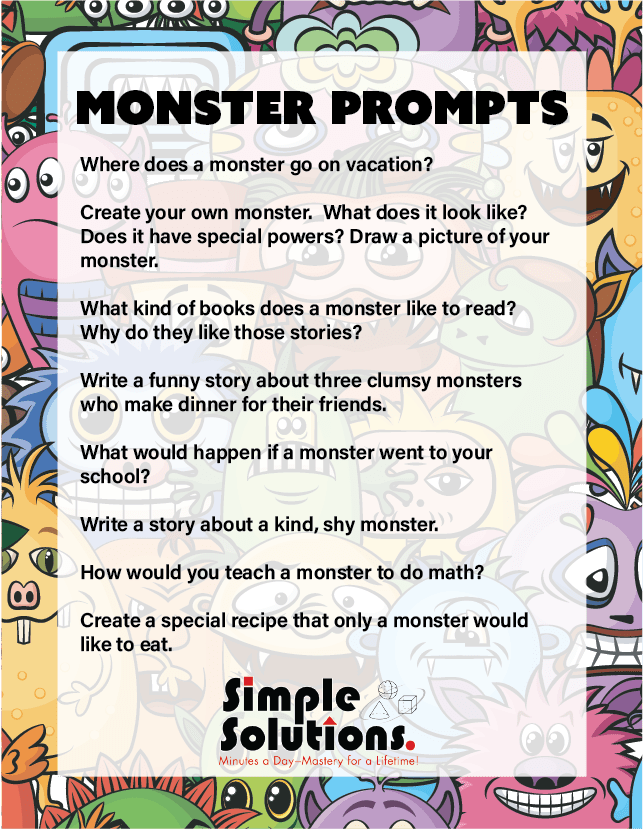 Interested in trying Simple Solutions in your classroom?! Try it for free!
Without a doubt, you should see for yourself how the Simple Solutions Approach increases student understanding, boosts confidence, and leads to better grades and higher test scores. Teachers in grades 2–4 may sign up to use our materials for free. Submit your request and our staff will contact you to verify the grade and subject.
Just want to learn more? Contact us!
In fact, want to hear from you. If you have questions about any of our products or services, please contact us today.