We are so thankful for the third, fourth, and fifth-grade students (and teachers) who use our books, we created a Thanksgiving-themed makeover to our Simple Solutions Standards-Based Math sample pages.
Each lesson in the Simple Solutions Standards-Based Mathematics workbook aligns with standards for Mathematics. These standards identify key ideas, understandings, and skills, and emphasize deep learning of mathematics concepts in each grade level. Long-term retention is the goal of daily-distributed practice provided by the Simple Solutions Approach.
Thanksgiving Math Downloads
Thanksgiving Journal Prompts
Holidays provide a lot of opportunities for creative writing. Big kids and little kids enjoy Dav Pilkey's Twas the Night Before Thanksgiving. This book can start your students thinking of fun ways to imagine Thanksgiving from other perspectives. After reading to your students, they will be ready to write their own fun story using one of the five journal prompts below.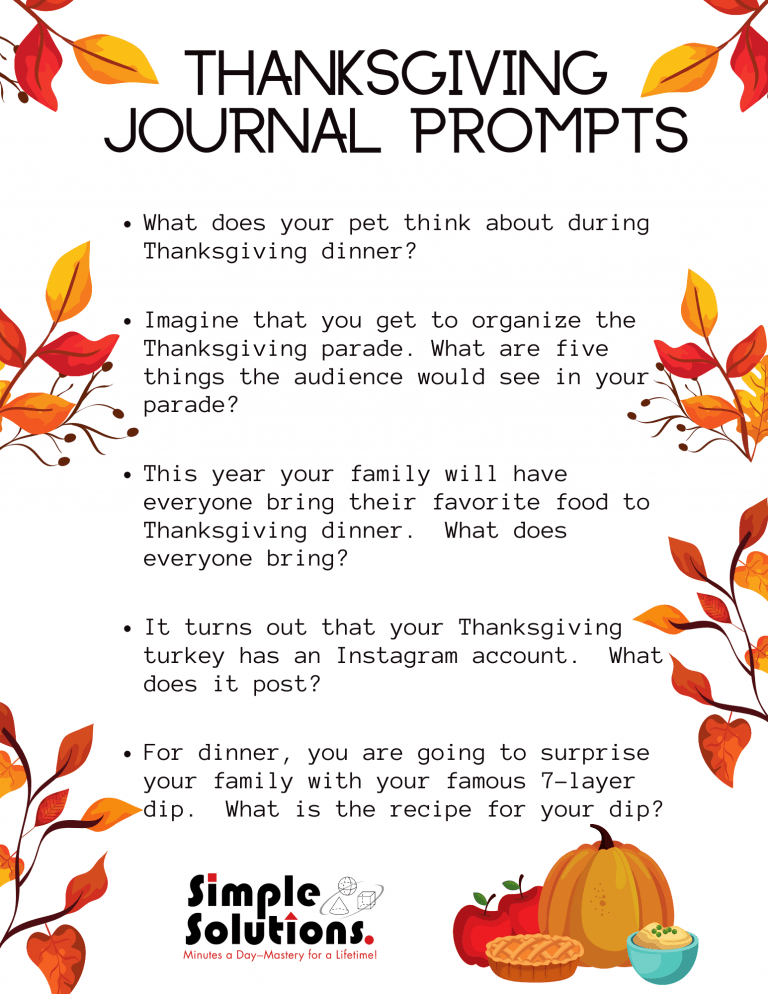 Interested in trying Simple Solutions in your classroom?! Try it for free!
Without a doubt, you should see for yourself how the Simple Solutions Approach increases student understanding, boosts confidence, and leads to better grades and higher test scores. Teachers in grades 2–4 may sign up to use our materials for free. Submit your request and our staff will contact you to verify the grade and subject.
Just want to learn more? Contact us!
In fact, want to hear from you. If you have questions about any of our products or services, please contact us today.