How are formal assessments done with Simple Solutions?
Formal Assessments and Quizzes
Quizzes are one of the important tools a teacher uses to evaluate their students.  These formal assessments:
Determine how well students are acquiring skills
Communicate student achievement to parents
Determine how effective teaching         
Weekly Quizzes
After every 4 or 5 Simple Solutions lessons, there is a quiz. The quiz covers the material from the past 4 or 5 lessons (which covers a wide variety of skills). Thus, students, teachers, and parents receive timely and consistent feedback. Parents and teachers can see what skills students have mastered and what skills need to be practiced.
The Simple Solutions Math and English programs are unique because they offer two quizzes every 4 lessons.
These quizzes provide different assessment options:
The first way is through differentiation. Students who struggle can take the quiz that contains questions that came directly from the lessons. While the others can be given the quiz where the questions are similar.
Another way is to use the quiz that contains the same questions as a review sheet or study guide. This will help students focus on the skills they need to be successful on the quiz.
Math quizzes are labeled A quiz and B quiz.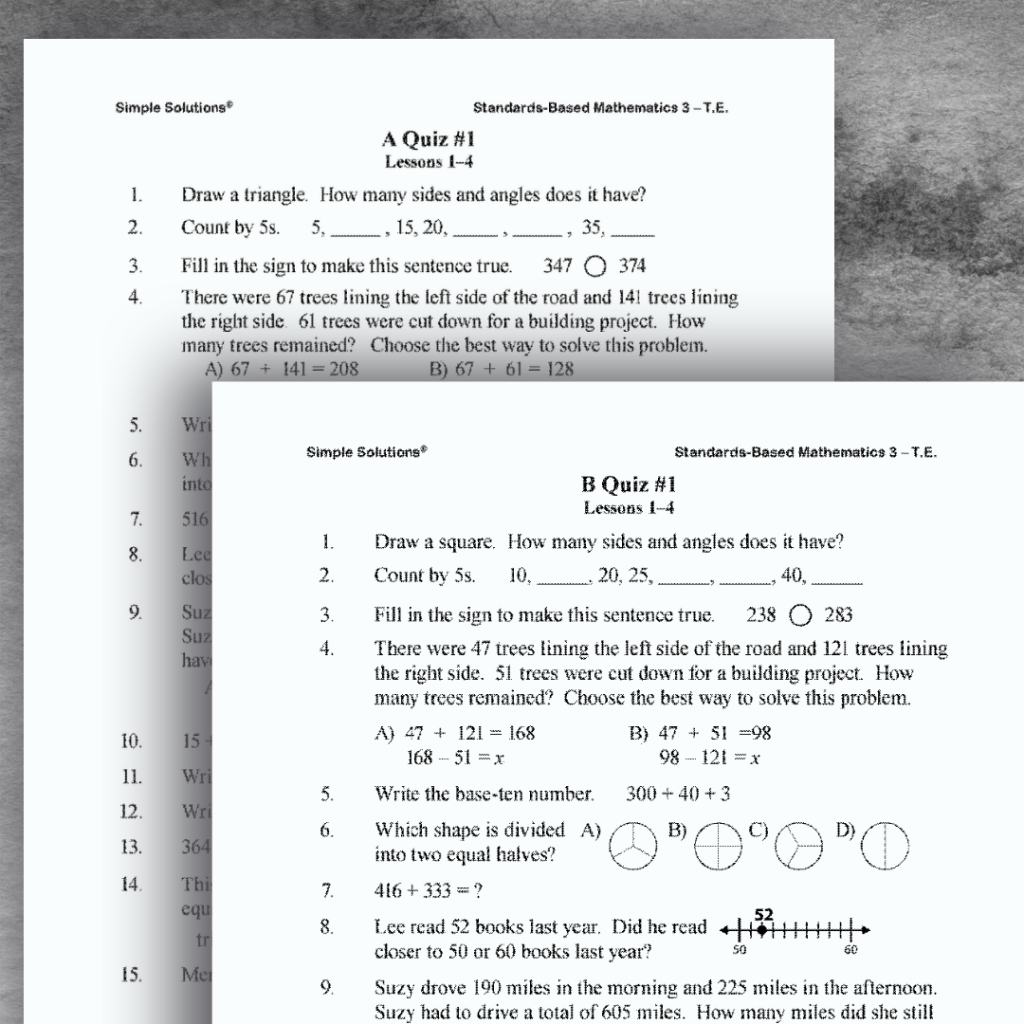 A Quiz
The "A" quiz contains questions pulled directly from the week's lessons. Therefore, the questions are word for word exactly the same as the questions in the week's previous lessons.
B Quiz
The "B" quiz contains the same type of questions from the week's lessons. Although they are similar, they are not the exact questions.
English quizzes are labeled with the quiz number and "alternate" quiz.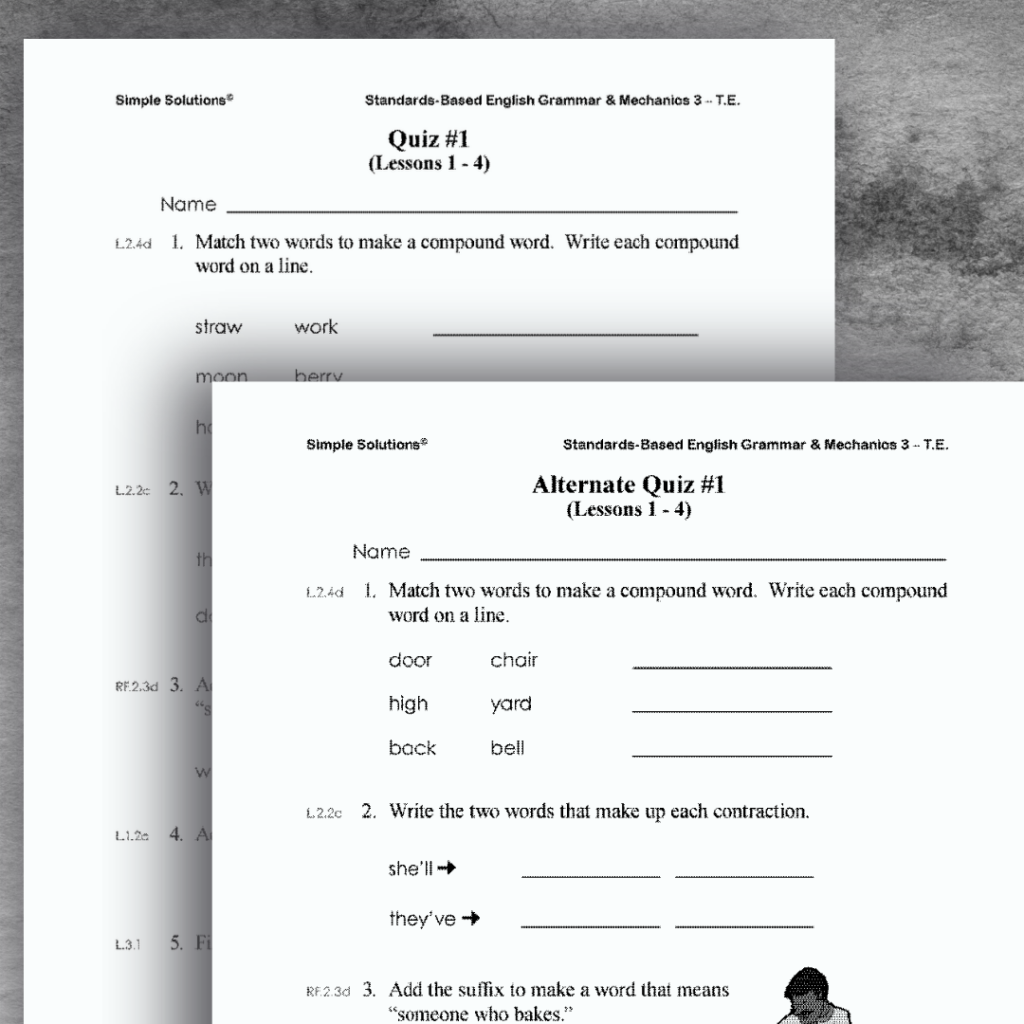 Quiz
Just like the "B" quiz in math, these questions are similar to what is found in the previous four lessons but not exact.
Alternate Quiz
This quiz is like the "A" quiz in math. Questions on this quiz come directly from the previous four lessons.
Interested in trying it in your classroom?!  Try it for free!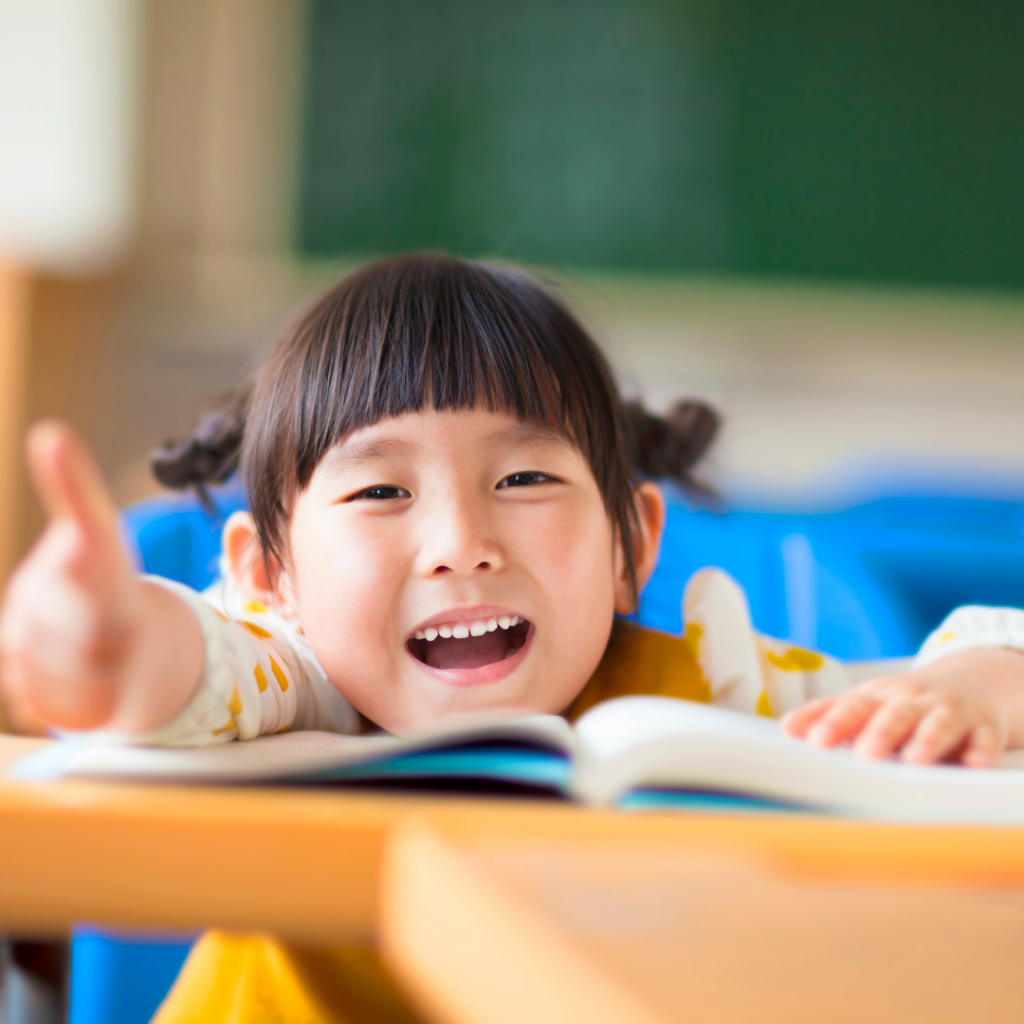 Without a doubt, you should see for yourself how the Simple Solutions Approach increases student understanding, boosts confidence, and leads to better grades and higher test scores. Teachers in grades 2–4 may sign up to use our materials for free. Submit your request and our staff will contact you to verify the grade and subject.
Just want to learn more? Contact us!
In fact, want to hear from you. If you have questions about any of our products or services, please contact us today.